You can easily prepare documents with the help of our PDF editor. Editing the wi land contract form document is not hard if you follow the next actions:
Step 1: Find the button "Get Form Here" on the webpage and select it.
Step 2: So, you can begin editing your wi land contract form. Our multifunctional toolbar is available to you - insert, eliminate, transform, highlight, and carry out several other commands with the content in the document.
In order to create the wi land contract form PDF, enter the information for all of the segments: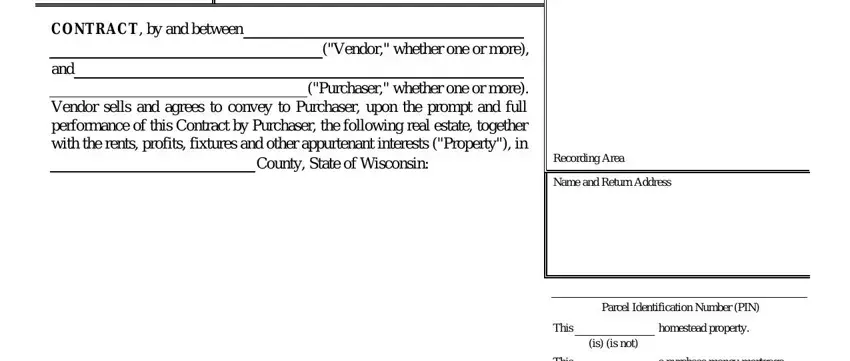 Provide the appropriate information in the field This, is is not, a purchase money mortgage, Purchaser agrees to purchase the, the sum of, in the following manner, at the execution of this Contract, the balance of outstanding from, together with interest from the, provided the entire outstanding, Maturity, CHOOSE ONE OF THE FOLLOWING, Any amount may be prepaid without, Any amount may be prepaid without, and There may be no prepayment of.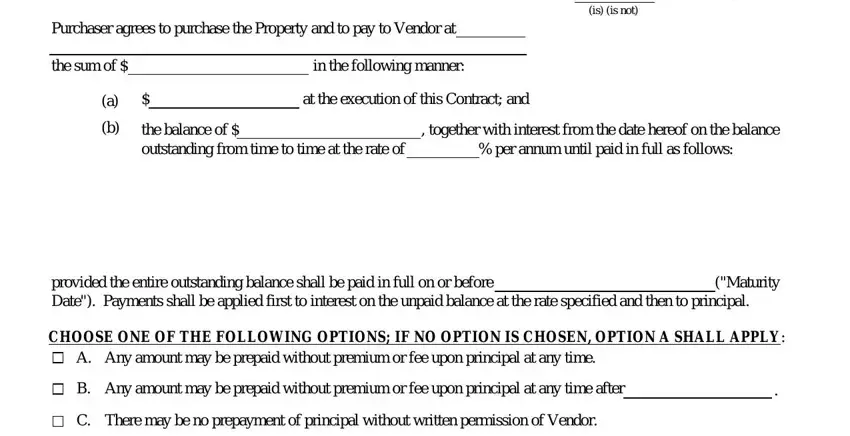 You're going to be required to enter the information to help the application complete the box CHOOSE ONE OF THE FOLLOWING, Any prepayment shall be applied to, In the event of any prepayment, Purchaser shall pay prior to, Purchaser shall keep the, and Purchaser is required to pay.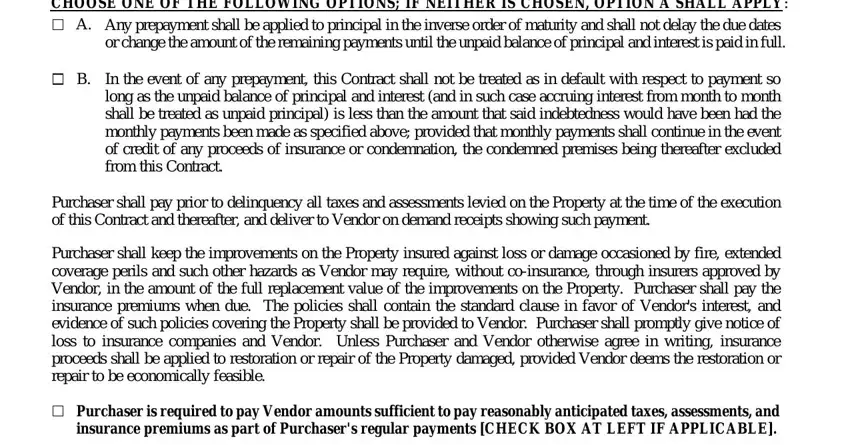 You have to list the rights and responsibilities of the sides within the CHOOSE ONE OF THE FOLLOWING, Purchaser states that Purchaser is, Purchaser states that the, No title evidence was provided, State Bar Form Page, and STATE BAR OF WISCONSIN paragraph.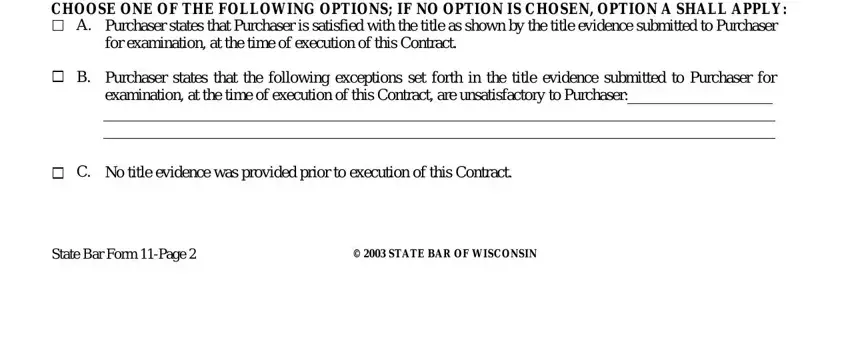 Finish by reviewing the following fields and preparing them as required: CHOOSE ONE OF THE FOLLOWING, Purchaser agrees to pay the cost, Vendor agrees to pay the cost of, Purchaser shall be entitled to, Time is of the essence as to all, and Purchaser agrees that in the event.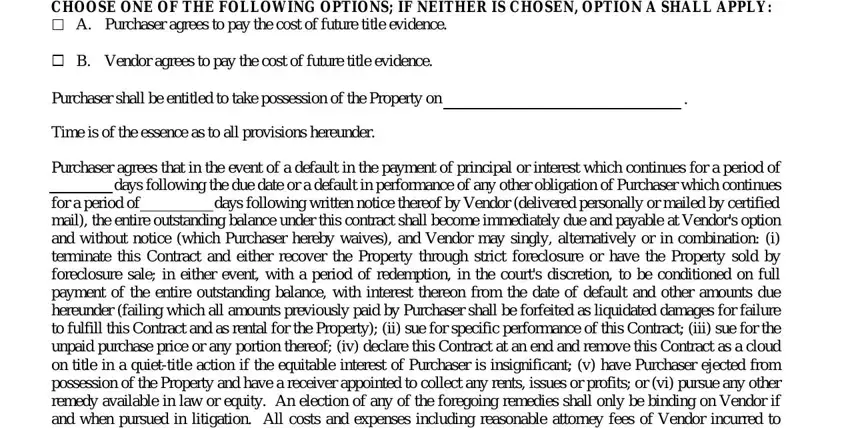 Step 3: Select the button "Done". The PDF document can be exported. It's possible to download it to your device or send it by email.
Step 4: In order to avoid potential future risks, you should definitely possess at the very least several copies of each and every document.