Should you intend to fill out of schedule icr, you won't need to download any kind of software - just give a try to our PDF tool. The editor is consistently maintained by our staff, getting handy functions and growing to be better. Should you be looking to get started, this is what it's going to take:
Step 1: Simply click the "Get Form Button" at the top of this page to start up our form editor. This way, you will find all that is needed to work with your document.
Step 2: As you start the PDF editor, you will see the form made ready to be filled out. Other than filling in various blank fields, it's also possible to perform many other actions with the PDF, namely adding custom words, editing the initial textual content, inserting images, affixing your signature to the form, and a lot more.
This form will need particular info to be filled in, therefore you need to take whatever time to provide precisely what is required:
1. It's very important to complete the of schedule icr correctly, thus be attentive when working with the sections comprising these blanks: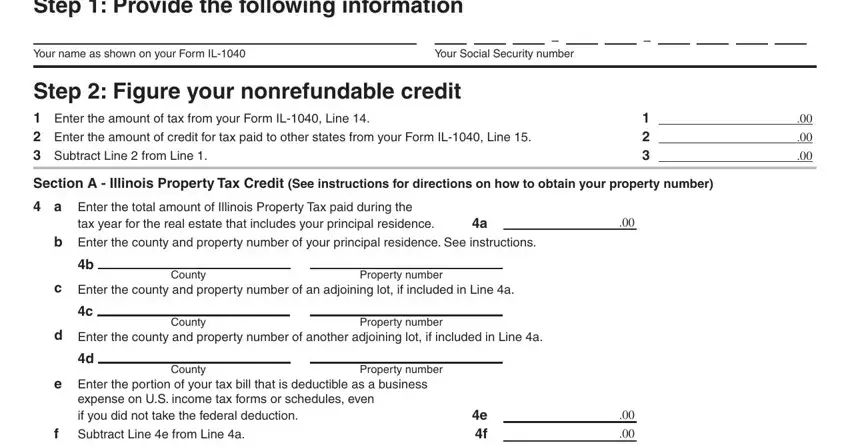 2. Once your current task is complete, take the next step – fill out all of these fields - f g, Multiply Line f by , Compare Lines and g and enter, Section B K Education Expense, e f g, You must complete the K Education, of this schedule and attach any, of the worksheet on the back of, b You may not take a credit for, c Subtract Line b from Line a If, d Multiply Line c by Compare the, enter the lesser amount here, Compare Lines and d and enter, Section C Total Nonrefundable, and b c with their corresponding information. Make sure to double check that everything has been entered correctly before continuing!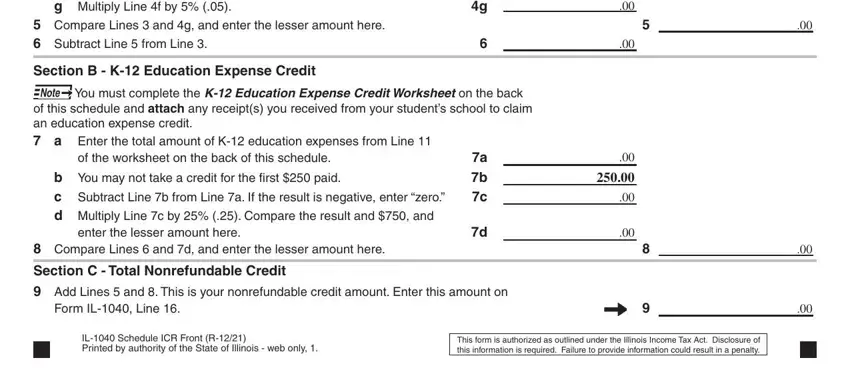 3. Through this stage, examine Complete the following, School city IL cities only, School type check only one booklab, N Nonpublic, home school if applicable, b c d e f g, h i j Add the amounts in Column G, and H Home school. Every one of these need to be filled out with utmost attention to detail.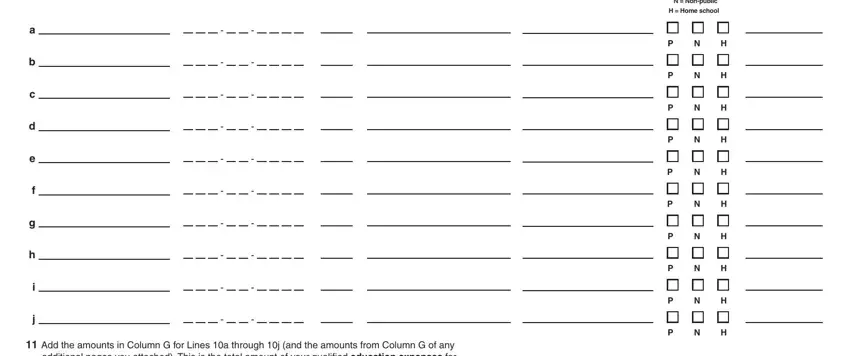 4. This next section requires some additional information. Ensure you complete all the necessary fields - h i j Add the amounts in Column G, Warning Intentionally submitting, and IL Schedule ICR Back R - to proceed further in your process!

It's very easy to make a mistake while filling in the h i j Add the amounts in Column G, consequently you'll want to go through it again before you'll finalize the form.
Step 3: Right after proofreading your entries, hit "Done" and you're done and dusted! After creating a7-day free trial account with us, you will be able to download of schedule icr or email it directly. The form will also be readily available in your personal account page with your every change. We do not sell or share any details you provide while completing documents at our site.