It is simple to complete forms using our PDF editor. Updating the ManagementCompanyinorder document is simple in case you try out the following steps:
Step 1: On the following web page, choose the orange "Get form now" button.
Step 2: At this point, you're on the document editing page. You may add text, edit present details, highlight specific words or phrases, insert crosses or checks, add images, sign the template, erase unrequired fields, etc.
These sections will make up your PDF document: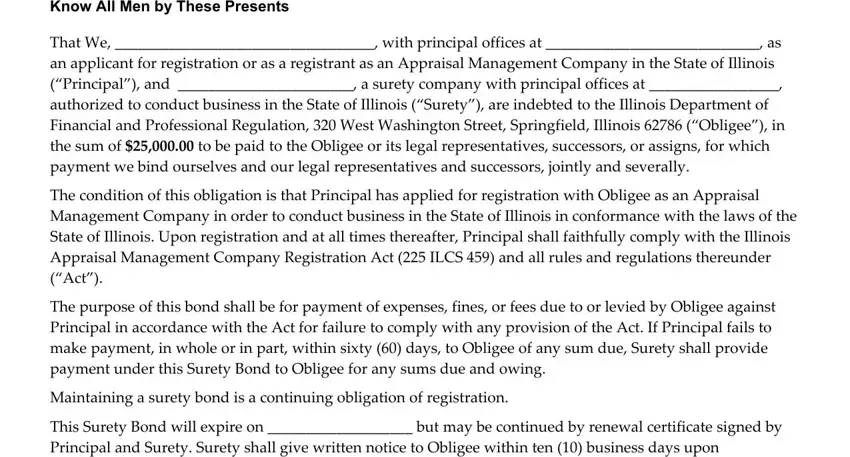 Provide the required details in the field In the event that any action or, Signed Sealed and Dated this day, Principal, Surety, and Attorneyinfact.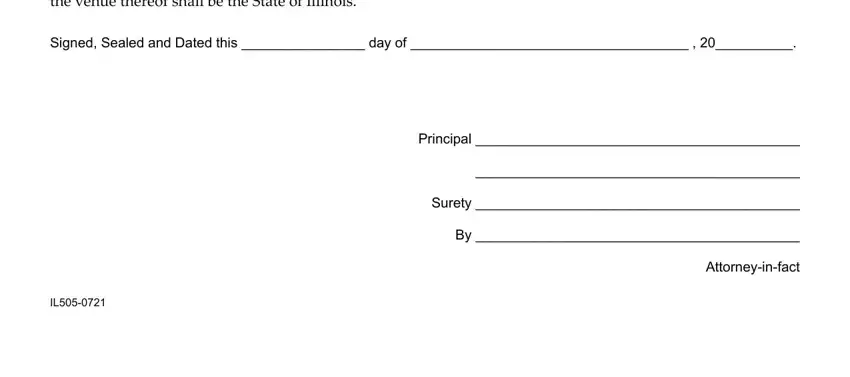 Step 3: In case you are done, choose the "Done" button to transfer your PDF file.
Step 4: Create a duplicate of every different document. It should save you time and make it easier to remain away from issues as time goes on. By the way, your data is not distributed or checked by us.