We have applied the endeavours of the best developers to make the PDF editor you can use. Our application allows you to complete the homeowners insurance quote template form easily and don't waste precious time. What you need to undertake is follow these quick instructions.
Step 1: On the following website page, choose the orange "Get form now" button.
Step 2: At this point, you may edit the homeowners insurance quote template. This multifunctional toolbar helps you include, erase, change, highlight, and also carry out many other commands to the words and phrases and areas within the document.
Feel free to enter the next details to complete the homeowners insurance quote template PDF: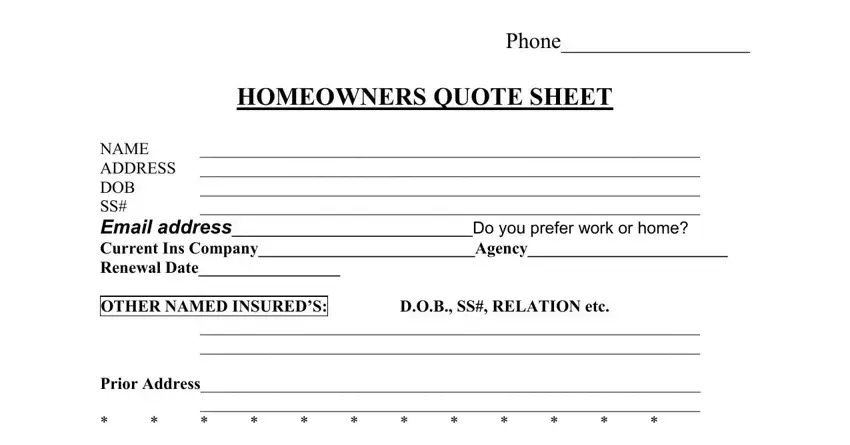 Complete the FAMILIES, SQ, FT finished, OIL, STORED and TYPE, ATTACHED, DETACHED areas with any content which may be required by the program.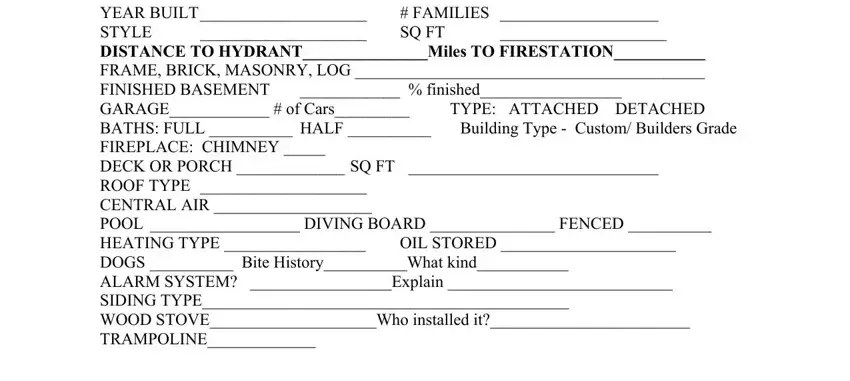 In the WIRING, ROOF, HEATING, PLUMBING part, emphasize the important details.

Identify the rights and responsibilities of the parties within the paragraph .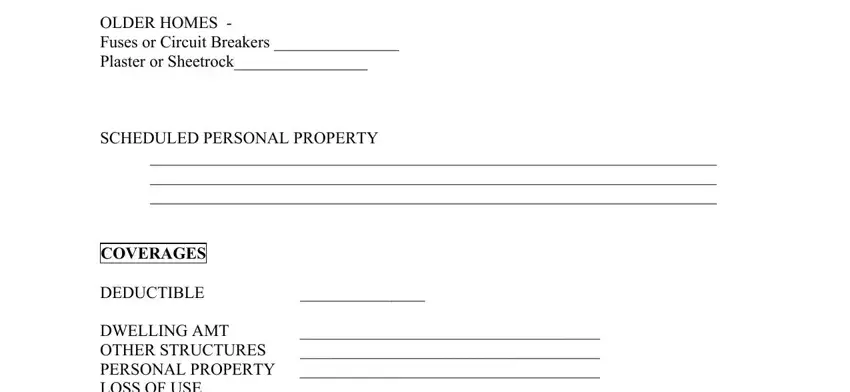 End by looking at all these sections and completing them correspondingly: COPY, OF, CURRENT, POLICY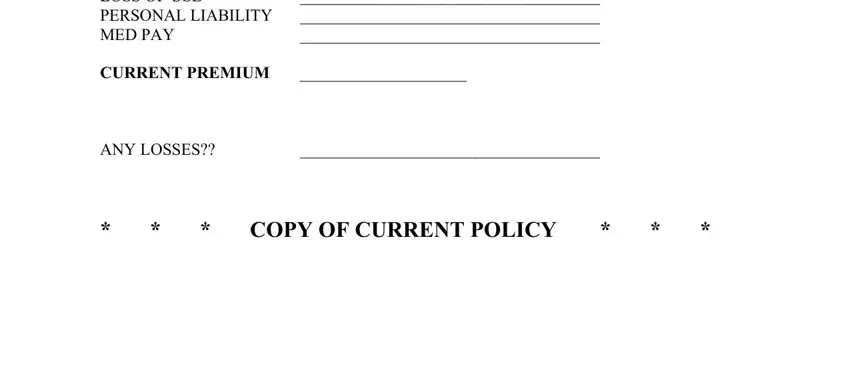 Step 3: Click the button "Done". The PDF document can be exported. You may obtain it to your computer or send it by email.
Step 4: To avoid possible future complications, be sure you hold at the very least a few copies of every single form.