Our leading computer programmers worked hard to develop the PDF editor we are now excited to present to you. This app allows you to immediately fill out form 4 sos pdf and can save valuable time. You need to simply try out this particular guide.
Step 1: Choose the button "Get form here" to get into it.
Step 2: So, you are able to edit your form 4 sos pdf. This multifunctional toolbar enables you to include, delete, adapt, highlight, and do other sorts of commands to the content and areas within the document.
To be able to create the form 4 sos pdf PDF, provide the information for all of the segments: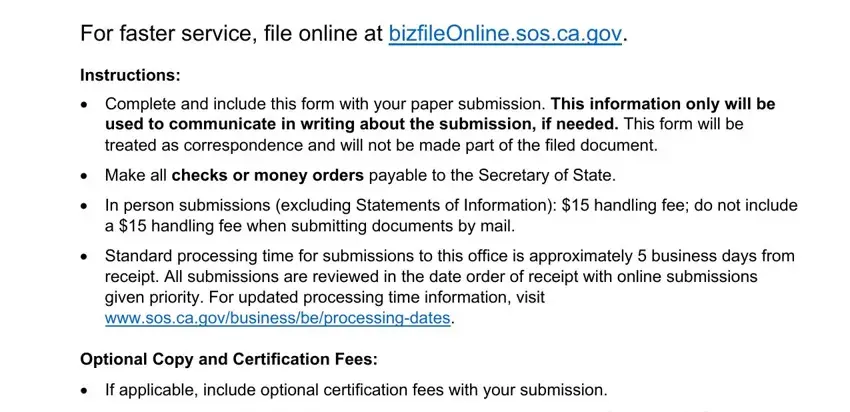 Within the box Contact Person Please type or, First Name, Phone optional, Last Name, Entity Information Please type or, Name, Entity Number if applicable, Address, Comments, and Submission Cover Sheet REV provide the information the application demands you to do.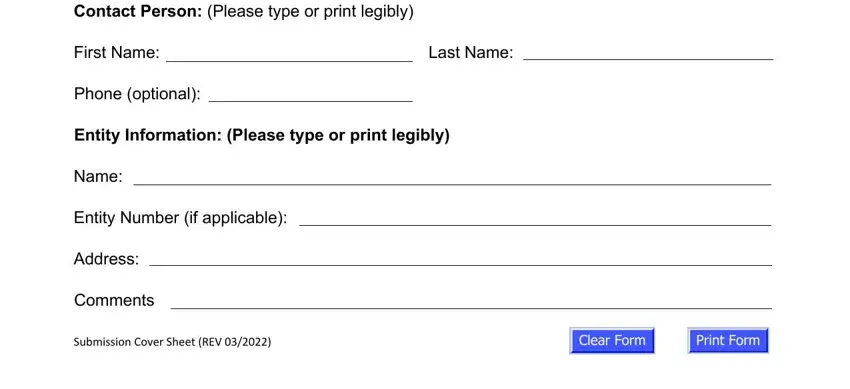 You're going to be asked for particular crucial particulars if you want to complete the Limited Partnership Name Enter, Digit Entity Number Enter the, Date of Formation ONLY LPs, the California Secretary of State, The initial Certificate of Limited, Month Day Year, Cancellation Statement Do not, Upon the effective date of this, I declare that I am the person who, General Partners Signature, and Type or Print Name area.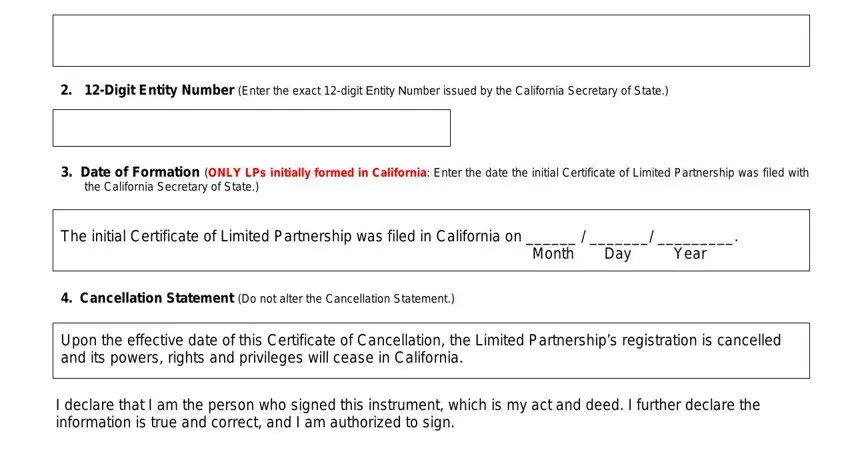 The area General Partners Signature, Type or Print Name, General Partners Signature, Type or Print Name, LP REV, and California Secretary of State is going to be where you put both sides' rights and obligations.

Step 3: Select the Done button to be sure that your completed document could be transferred to any kind of device you choose or sent to an email you indicate.
Step 4: In order to avoid potential upcoming concerns, please be sure to hold a minimum of a couple of copies of each and every document.