The net 30 grainger filling out procedure is effortless. Our software enables you to use any PDF file.
Step 1: On this page, choose the orange "Get form now" button.
Step 2: Now you may manage the net 30 grainger. Feel free to use our multifunctional toolbar to insert, delete, and change the text of the file.
Fill out the next sections to fill out the form: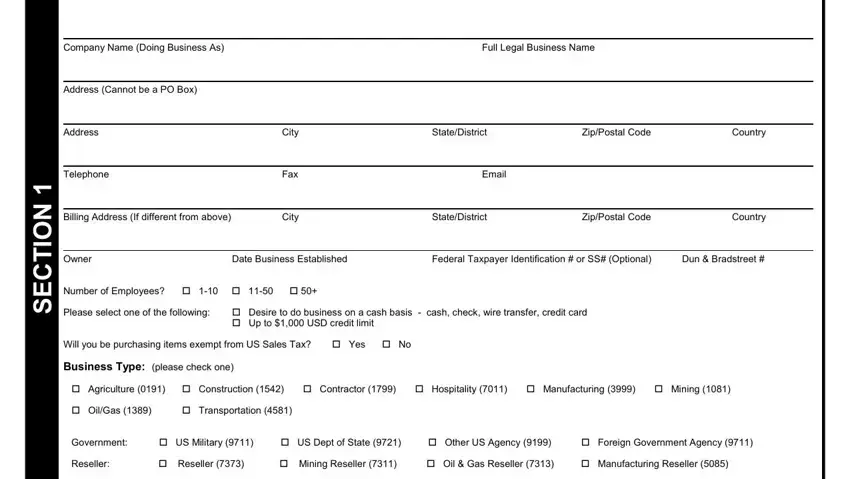 Enter the appropriate particulars in Parent, Company, Name, Division, or, Sub Telephone, Fax, Number Address, City, State, Zip, Code Bank, Name Address, Telephone, Number Fax, Number Checking, Account Loan, Account City, State, and Zip, Code box.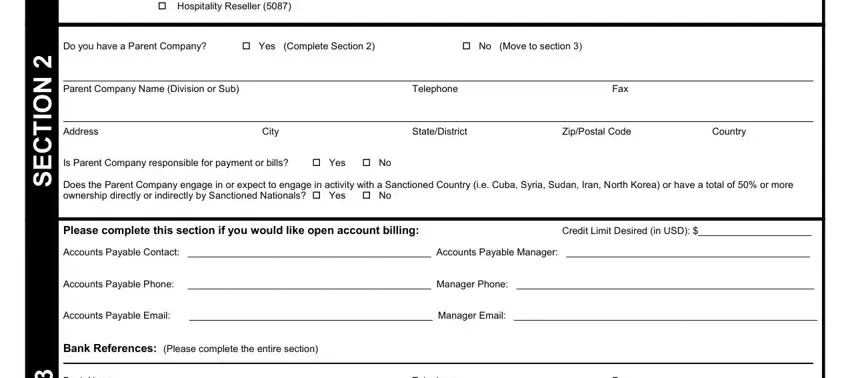 It's important to record particular information inside the area Authorized, Signature, Required Date, IT, CES Please, Print, Name, and, Title Internal, Use, Only, Account, Number Branch, Number CSA, Name Verification, Method Forward, to, ACF, O Tax, Card, sent, to, applicant and MM, CH, S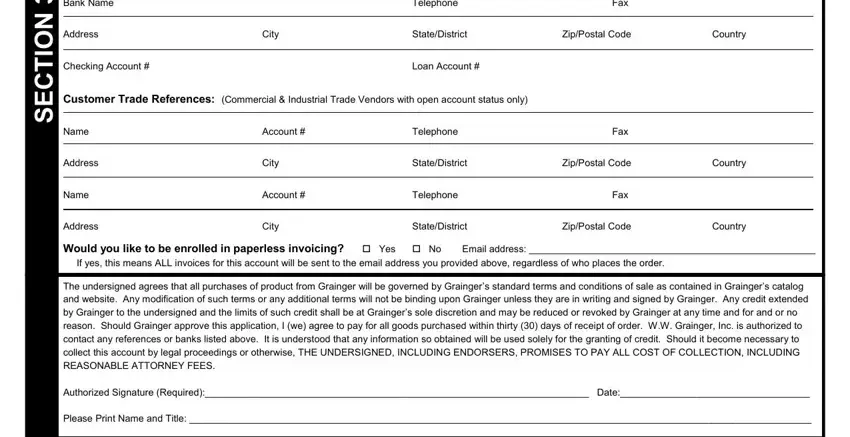 Step 3: After you have clicked the Done button, your file should be available for upload to each device or email you indicate.
Step 4: Make sure to prevent upcoming difficulties by generating no less than a pair of copies of your document.